Toll Grinding in Ohio | Closed-Loop Plastics Recycling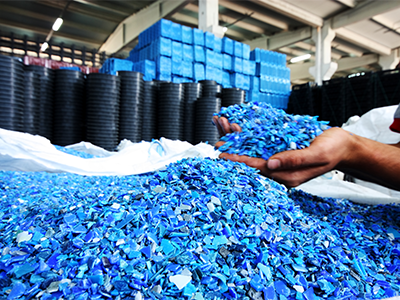 Recovering Material Value Through Toll Grinding
Next Generation Plastics' toll grinding services enable plastics manufacturers to recapture the value of the materials they use through closed-loop recycling that turns industrial plastic scrap into usable recycled regrind or pellets.
Our toll grinding in Ohio includes identifying the most economical and best process to turn your scrap plastics into a high-quality form that you can put back into the production stream.
Toll Grinding Plastic Capabilities
Sorting
Toll grinding
Pelletizing
Shredding
Toll Compounding
Destruction
Baling
Next Generation Plastics' will help your company reduce the cost of managing industrial plastic waste and minimize the environmental impact of scrap plastic.
And, should your company not be able to reuse all of its reprocessed plastics, Next Generation Plastics can sell your excess plastics material.
Once we have determined whether you need plastic regrind or reprocessed pellets, we'll begin transporting the plastic scrap to our facility. Upon receipt, all parts will be checked for quality and prepped for production.
A receiving notification will be provided on a by-load basis and we track all receipts for any reporting you may need.
Toll grinding of plastic scrap is cost effective and can be done to produce a quality regrind that is machine ready. In some cases, however, one heat history can affect the original properties of some plastics. Compounding the plastic scrap to a reprocessed pellet allows us to bring the properties back to like-virgin product. Services may include additives such as UV stabilizer, colorant or impact modifiers, thus expanding the use of your recycled plastic scrap.
Contact NGP for assistance with your closed-loop plastics recycling needs.
Office
3075 Smith Road, Suite 101 Fairlawn, OH 44333